The Role of P3 in Developing an Ethical and Fair-AI in Education Development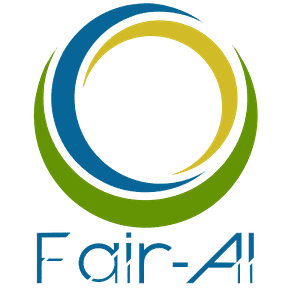 In this month of May, we would like to update our cherished partners and the public on how far we have come with the Fair-AI project over the past months. Recall that stakeholder engagement meeting was held in October 2021 to commence fieldwork. This was followed by a survey in selected schools, and an ongoing ethnographic study.
As part of the project design, the role of public private partnerships (P3) in the AI ecosystem in effectively channeling machine learning to drive a fair AI based innovation for international education and development is critical. The P3's role must necessarily be guided by policies including the creation of ethical AI policies that will guide the design, development, adoption, and deployment of AI in education development in Ghana. These are the key issues that is going to be engaging our attention for the months ahead of us.
With the experiences gained so far engaging with the survey data (interviews with students, teachers, and heads of basic schools), and the hands on lived experience from the ethnographic piece, we feel a lot more confident to engage with the other stakeholders to demystify and discuss the concept of AI in education development. We are hoping to use a myriad of approaches to engage with public sector agencies clothed with the power to initiate, regulate, and enforce AI based policies as well as the different private sector actors whose activities have a bearing on the AI ecosystem discourse to unravel the nuances that has to be addressed in bringing about responsible and ethical AI in education development.
To this end, we have begun to map the different stakeholders that will be contacted for in-depth interview or be invited to a wider consultative setting to share their experiences on the subject. Some of the profiled public institutions to be engaged in this phase of the project include the Ministry of Communications and Digitalization, the National Communications Authority, The Data Protection Agency, among others. The private sector actors include the major Telcos (MTN, Vodafone, AirtelTigo) and internet service providers, Google AI Centre, AI startups, among several others. We invite our partners and the general public to provide any support or lead that will help to obtain credible data to support the development of a fairer AI environment in Ghana and beyond.
While acknowledging that this phase of our project may be challenging, we eagerly look forward to it because it is at the heart of our project. We shall keep you up to speed on how we are faring in the next project update.