Myths, lessons, and actions
For as long as I can remember I have loved reading about the metaphysical and the magical. My favourite bedtime stories were the ones that allowed me to open my imagination so that ANYTHING was possible. My favourite of all were myths, tales from long ago that spoke of deities clashing with each other, or gods and goddesses falling in love, and bringing gifts to humans to flex their fabulousness. The strange thing is, though, as a Creole kid, I never actually read anything from my own culture. I used to, instead, be fascinated by Norse deities, for example, and the idea of Valhalla, the magnificent hall in Asgard which was ruled by Odin. Led by the fierce Valkyries, warriors who died in battle were granted access to Valhalla while others went to Freyja's lands. I even found the legends of King Arthur and the Knights of the Round Table a source of hours of entertainment. I used to pretend to be a knight on my wooden makeshift broom-horse, saving my cousin from the claws of the evil dragon who lived in the closet with all of his precious jewels and other valuable treasures. I would spend so much time thinking up my own weird and wonderful stories that I amassed an entire bibliotheque inside my head.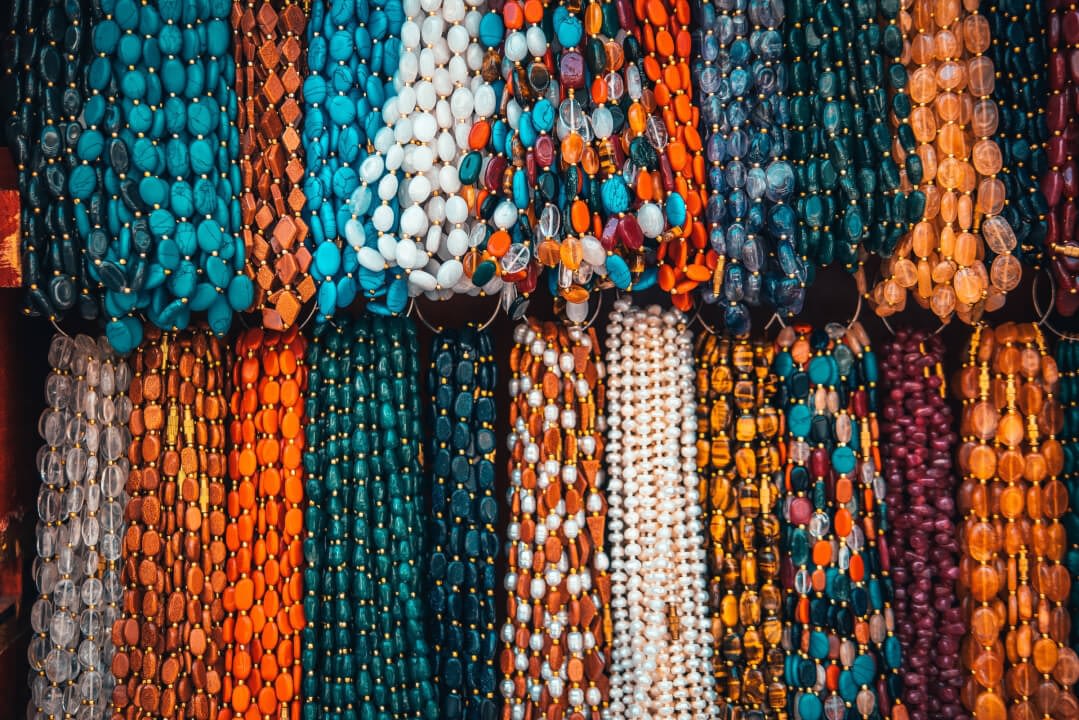 Photo by Raimond Klavins on Unsplash
It wasn't until recently that I started reading about Ashanti, the mythology associated with the Ashanti people of Ghana. These myths have often been used to explain the origin of important objects such as artefacts and other significant resources. Myths have also been used for didactic purposes, teaching populations moral values and systems of ethical conduct such as fairness, goodness, and responsibility.
One story of immense interest is the Golden Stool of Asante. As the tale goes, the artefact came from the sky through a chant of a great priest named Okomfo Anokye. The stool fell into the lap of the first Asante King, Osei Tutu (17th Century) who used it as a unifying symbol–a sacred object to unite his people and establish the Ashanti kingdom. The golden stool is still believed to house the spirit of the Asante nation and considered the royal and divine throne of the Ashanti people.
Upon unification, it was not long before the King constructed a far-reaching territorial expansion with a newly formed army comprising royal and paramilitary groups. King Tutu continued to expand his military might to gain access to the Gulf of Guinea. He also entered into a coastal trade relationship with the Dutch as well as other European groups. The economic fortunes of the Ashanti Empire were primarily founded on trading gold and slaves. In contemporary times, the Ashanti kingdom exists as a constitutionally protected, sub-national traditional state and united with the Republic of Ghana.
Remaining with the Ashanti, myth also served to preserve forests by promoting traditional beliefs and practices. The community believed that trees were to be revered, that forests were sacred resources attached to spiritual realities and intertwined with human beings, the natural environment, and the universe. These forests were honoured because they were understood as being the home of deities and ancestors who had passed away. Other entities believed to be inhabiting forests included dwarves (mmoatia) and devilish spirits (Sasabonsam). These entities were thought to also comprise the god custodians and protectors of towns and villages.
Traditional views show these gods punished actions that negatively disrupted the forest. Stories exist of how people befell misfortunes including death, barrenness, and confusion as a result of their bad actions. As such, farming, logging, fracking and other "anthropogenic activities" that impacted the quality of the forests were forbidden. Also in the purview of these deities was the metering out of punishments to those who broke the community's moral code. In most communities now, however, these traditional practices have been dying out.

Photo by Julianna Corbett on Unsplash
A recent study conducted found that spiritual beliefs, including myths, proverbs and songs as well as particular taboos were used by the Ashanti to conserve forests. There is some agreement that the forgetting of these practices in the management of forests has resulted in deforestation and destruction of bodies of water, thereby negatively impacting communities.  To avoid these disasters, there are suggestions to return to these traditional cultural practices and integrate them into forestry plans and programmes.
In Ghana, respect for cultural practices in forest operations is reified in the Timber Resources Management Act (ACT 547). However, these rules are often violated because the regulation (L.I. 1649) which sets out sanctions has nothing to say on the consequences for those who violate sociocultural beliefs. There exists a long and strained relationship between traditional beliefs and community practices and those of formal science. Ashanti songs and proverbs were used to educate the community on how to conserve the forest ecosystem for future generations, but the traditional values that protected and held natural resources as revered have gradually been breaking down which has negatively affected pursuits of sustainability. (Asante, 2019).
What does this have to do with the Fair-AIEd project? While these myths and beliefs have been discussed in the context of politics and unifying populations or using traditional cultural beliefs to complement science-based forest management, it would be interesting to see how new technologies in education play a role in sociocultural learning and the forgetting of traditional cultural views. Stories about mobile apps being used to disseminate religion circulate, or how particular kinds of technologies from the West being introduced into indigenous areas are quashing local customs and ways of being. So when students gather around their mobile phones or the one laptop that the principal brings to the school, what stories are told? What songs are sung? What lessons are being learned? How are these new devices making and perpetuating new meanings and new ways of living in these learning spaces? What knowledge is being absorbed and what is being buried?
Briefly, with regards to the project, our survey instrument is complete. As mentioned previously, we have located three schools in which to pilot the survey and now we are simply waiting on permissions to return to the field. We also continue to identify potential stakeholders we may want to interview to make sense of the state of AI in education and development, and the general goings-on of technology in the school spaces we have thus far identified for study.
That's all for now.
– Selena
References
Eric Appau Asante, Stephen Ababio, Kwadwo Boakye Boadu. (2019). The Use of Indigenous Cultural Practices by the Ashantis for the Conservation of Forests in Ghana. SAGE open,7(1), 1-2. DOI: 10.1177/215824401668761