For this month's project update I thought I would try to keep my words to a minimum. A large part of the reason is that after busy months of remotely managing my [international] project during a pandemic, I'm exhausted. I need some rest. I am sure many of you feel the same too—it's been a challenging academic year for most if not all of us. That said, there is a light at the end of the tunnel for the UK come mid-Julyish (?) and I would like to make the most of it. I promise that for my next update I will have more for you to read.
I'm pleased to say that the Fair-AIEd project is moving along slowly but steadily. Despite the challenges of the pandemic, we are still doing well and have fallen only a little behind what I had mapped out in my original timeline (developed in 2018 when I was putting together my grant proposal). We have been working on the survey instrument as mentioned in previous updates, and used questions around core and optional indicators as explicated in the Practical Guide to Implement Surveys on ICT Use in Primary and Secondary Schools to guide our thinking (UNESCO, 2020).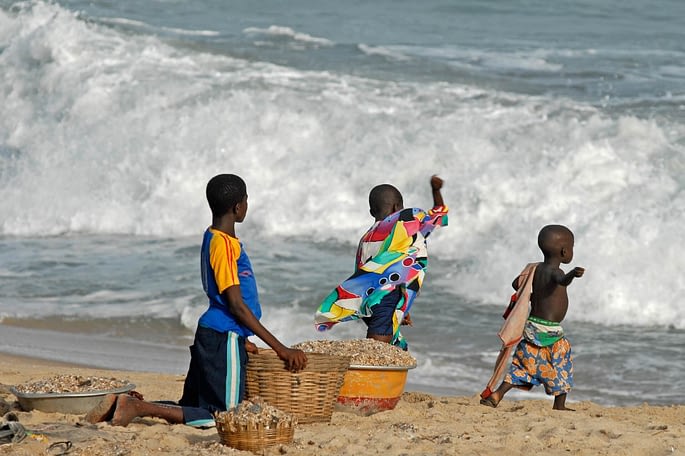 Image by Herbert Bieser from Pixabay
Our main interests so far have been to develop a survey that would provide us with data on access and use across regions. We intend to finetune the survey in the next few weeks and finalise the questions we would like to ask our research participants during this Work Package 1 phase of the project. One of the advantages of conducting the survey is that we expect to be able to identify schools that may be suitable for the in-depth ethnographic work that we will conduct for Work Package 2.
While we will be able to deploy an online survey to the school populations in areas that have access to such online systems, there are many regions that cannot access, for example, the basic infrastructure necessary to connect to a network let alone complete an online survey. Another major consideration  is school absenteeism. Approximately 450,000 school-age children are currently out of school. Poorer districts in the north are most affected, all of which has been exacerbated by the COVID-19 pandemic.[i] There is no realistic option to deploy an online survey in these areas. Researchers will have to physically go to these populations in remote locations to conduct surveys in a way that is meaningful for local populations.
Image by lapping from Pixabay
As an ethnographer, being in the field for sustained periods of time allows this act of interpretation of participants' everyday lives to attain a certain level of accuracy – or resonance, perhaps – given the time spent in situ. Being in the field alongside others, then, is important for the kind of research we are doing. We seek to provide everyday life stories by populations who stand to be affected by the technologies being discussed and promoted as essential for solving education and development challenges.
Although my ethics clearances were all in order prior to the pandemic, post-pandemic changes have been implemented to ensure the safe return to work and to the field of researchers, and the safety of research participants and associated populations. Last month, I submitted a request to resume field work post-Covid-19 and am waiting on the ethics reviewers comments to determine whether or not Hayford and I will be able to do our face-to-face research. We are crossing our fingers.
Last but not least, I am delighted to share with you that I have now taken up a position at the Department of Education, University of Oxford. While I am saddened to be leaving my colleagues at UCL, I look forward to meeting my new colleagues and engaging in collaborative / interdisciplinary work at the University of Oxford.
Till next time!
Selena
—————————————————————————————————————————————————
References
[i] UNESCO Institute for Statistics. (2018). Sustainable Development Goal 4: 4.a.1 Proportion of schools with access to basic facilities, all schools. http://data.uis.unesco.org/index.aspx?queryid=3790; USAID. (2020). USAID Partnership for Education. Global Reading Network. https://bit.ly/3a29wxz; World Bank. (2019). Ghana Accountability for Learning Outcomes Project. https://bit.ly/2OHJwQE